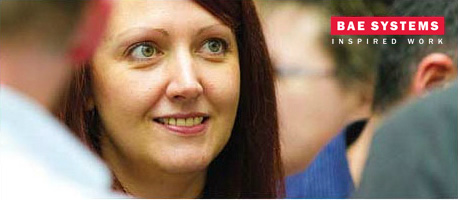 Working at BAE Systems Australia is a quick way to grow my career; different experiences, a variety of challenges and the chance to put my skills to the test.
However, the main reason it works for me is the lifestyle. It's friendly, flexible, accommodating and focused on my personal growth.
That works for me. Find out if it works for you.
Commercial Contracts Specialist
• Experienced Contracts Specialist required for innovative DDG sustainment program
• Customer focused; consultative contracts management
• Garden Island, Sydney location
The future is bright at BAE Systems. We have been selected as the Managing Contractor for the designated Guided Missile Destroyer (DDG) sustainment program.
This is a unique and exciting opportunity to be a part of an innovative solution. We are building something great, a model for the future, and a new standard of excellence.
Highly collaborative and agile in approach, we are engaging, consultative and solutions focused; we are looking for likeminded professionals to join our team.
As a member of our team, you'll enjoy competitive benefits, family friendly and flexible work practices, interesting work, unique career development opportunities and a culture that is built on trust, teamwork and pride in what we do.
As the Commercial Contracts Specialist, you will provide commercial guidance and direction to the enterprise and your team and directly manage significant commercial issues and lead commercial negotiations. As you drive the implementation of our commercial policies and practices, you will effectively manage a high value and complex commercial relationship with our customer.
You will make your mark by:
• Managing contractual terms and conditions of the head contract
• Managing relationships with the customer and internal stakeholders
• Providing guidance to the business and project on a range of governance and compliance aspects for the program
• Identifying and managing commercial risks and liabilities and developing cost effective solutions and mitigation measures
• Preparing negotiation strategies and leading negotiating teams on commercial issues
• Developing and delivering the Commercial Management Plan for the project
As the ideal applicant, you will have:
• Significant commercial and contract management experience supported by a relevant tertiary qualification (commerce, project management, engineering, law or business management)
• Previous experience in a project based environment, preferably in the Defence, Mining or Engineering sectors
• Well-developed interpersonal skills and the ability to adapt your verbal and written styles to suit a variety of audiences
• A proven track record in leading a small team
• Highly developed analytical and problem solving abilities
As Defence security clearance is required for this role, applicants must be Australian citizens and eligible to obtain and maintain appropriate clearance.
International Traffic in Arms Regulations (ITAR) are applicable and as such, your nationality may be a factor in determining your suitability for this role.
Applications should be addressed to Donna Dittmar, Recruitment Specialist.
Please ensure you attach a current resume and copy of your relevant qualification(s) to your application. A cover letter is preferred.
Previous applicants are still under consideration.
At BAE Systems you will find support for training and development, competitive benefits and family friendly, flexible work practices in addition to a genuine commitment to diversity and inclusion.
Aboriginal and Torres Strait Islander people are encouraged to apply.
BAE Systems Australia employees are encouraged to refer others for employment in line with the conditions of the Employee Referral Scheme.
Further information regarding clearances is available at: <a https://careers.au.baesystems.com/opportunity.html
| | |
| --- | --- |
| | |