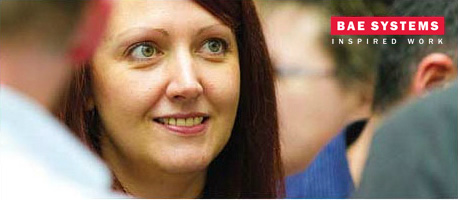 Working at BAE Systems Australia is a quick way to grow my career; different experiences, a variety of challenges and the chance to put my skills to the test.
However, the main reason it works for me is the lifestyle. It's friendly, flexible, accommodating and focused on my personal growth.
That works for me. Find out if it works for you.
Capture Manager - Intelligence, Surveillance and Reconnaissance
• Unique and new business winning opportunity
• Intelligence, surveillance and reconnaissance defence industry focus
• Adelaide or Canberra to suit you
We are pleased to welcome applications for a new role within our Intelligence, Surveillance & Reconnaissance business. Reporting to the Program Manager, Intelligence, Surveillance & Reconnaissance, you will be responsible for leading all aspects of capture of new small to medium sized business opportunities from qualification of those opportunities through to contract award. This unique opportunity to make your mark in this success business may be based in Canberra or Adelaide to suit you.
In terms of your specific responsibilities, you will:
• Perform capture management for organic and major campaigns
• Provide leadership and day-to-day management of capture activities
• Engage with customers to influence strategy, requirements interpretation and solution options
• Develop business cases leading to the pursuit and bidding of opportunities
• Map and lead stakeholder management activities
• Support the Business Development team in customer demonstrations
• Provide formal monthly progress reports to the business as part of regular business reviews
• Coordinate and conduct bid status reviews for assigned campaigns
As an ideal application, you will present with:
• Demonstrated experience in a business winning role (or similar) coupled with familiarity and experience in the development of solutions and win strategies
• An understanding of the individual stages of the capture process from opportunity qualification through to contract acceptance
• Experience in developing commercial, teaming and/or partnering arrangements
• Knowledge of solution cost build up and established financial models and metrics
• Knowledge of cost base analysis, 'price to win' and of International Traffic In Arms (ITAR)/import/export controls and protocols
• Exceptional relationship building and leadership skills, particularly as they relate to customer engagement coupled with superior interpersonal skills in general
• Superior analytical and problem solving abilities
As Defence security clearance is required for this role, applicants must be Australian citizens and eligible to obtain and maintain appropriate clearance.
International Traffic in Arms Regulations (ITAR) are applicable and as such, your nationality may be a factor in determining your suitability for this role.

Applications should be addressed to: Lesley Mackman, Senior Recruitment Specialist.
Please ensure you attach a current resume and copy of your relevant qualification(s) to your application. A cover letter is preferred.

At BAE Systems you will find support for training and development, competitive benefits and family friendly, flexible work practices in addition to a genuine commitment to diversity and inclusion.
Aboriginal and Torres Strait Islander people are encouraged to apply.
BAE Systems Australia employees are encouraged to refer others for employment in line with the conditions of the Employee Referral Scheme.
Further information regarding clearances is available at: https://careers.au.baesystems.com/opportunity.html
| | |
| --- | --- |
| | |