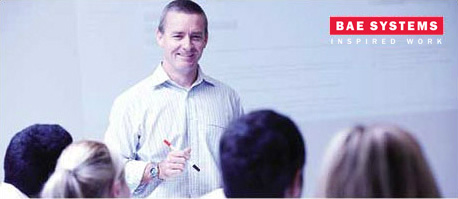 Managing large projects at BAE Systems Australia isn't for the faint-hearted. The challenges are varied, complex and testing. And they're different. Every day.
So when your ideas are listened to and you see them come to life, the experience is so much richer.
That works for me. Find out if it works for you.
MECHANICAL ENGINEER
• Global company with multiple sites around Australia
• Permanent and full time Mechanical Engineer position
• Richmond, Victoria location
BAE Systems is Australia's most versatile Defence and Security Company. BAE Systems Australia's globally recognised skills has produced some of the world's most successful guided weapons and ship air Defence systems, used by various NATO nations.
Applications are now sought from savvy Mechanical Engineering professionals to join our team to make a valued contribution and support a meaningful project of national and global significance. This key role will be based at our state of the art Richmond office and will be offered on a permanent and full time basis. Are you up for the challenge?
As a Mechanical Engineer, you will:
• Derive mechanical systems and equipment requirements
• Develop mechanical systems and equipment designs to meet an established set of requirements
• Design, develop and implement mechanical systems and equipment
• Attend meetings with the client to participate in design reviews and the process of engineering problem definition and solution
• Ensure all design documentation generated is completed and managed in accordance with appropriate standard procedures and work instructions
• Utilise design capture and analysis tools effectively to produce high quality designs and products including interpretation of analysis results
• Utilise test tools effectively to undertake test, integration and verification including diagnosing problems and analysing results
• Support mechanical systems and equipment qualification activities to ensure that the product meets all requirements including safety and regulatory requirements
• Undertake functional analysis to determine the strengths and weaknesses of a number of mechanical systems and equipment solutions
• Undertake the translation of the mechanical systems and equipment design into a manufacturable solution and incorporate changes as required
As an ideal applicant you will have:
• A University degree level engineering qualification preferably within a Mechanical, Mechatronics, Aeronautical or Naval Architecture discipline
• Experience in developing mechanical/structural designs, participating in design reviews, undertaking design analysis and implementing solutions, their integration, validation and qualification testing
• Exposure to 3D Modelling and Finite Element Analysis software
• Self-motivation and a proactive approach to progressing all assigned tasks

Whilst not essential, engineering experience within a Defence environment will be highly regarded.
As Defence security clearance is required for this role, applicants must be Australian citizens and eligible to obtain and maintain appropriate clearance.
International Traffic in Arms Regulations (ITAR) are applicable and as such, your nationality may be a factor in determining your suitability for this role.
Applications should be addressed to: Kon Yiannikopoulos, HR Advisor - Recruitment & Resourcing. Please ensure you attach a current resume and copy of your relevant qualification(s) to your application. A cover letter is preferred.
At BAE Systems you will find support for training and development, competitive benefits and family friendly, flexible work practices in addition to a genuine commitment to diversity and inclusion.
Aboriginal and Torres Strait Islander people are encouraged to apply.
BAE Systems Australia employees are encouraged to refer others for employment in line with the conditions of the Employee Referral Scheme.
Further information regarding clearances is available at: https://careers.au.baesystems.com/opportunity.html
SK9397A
| | |
| --- | --- |
| | |