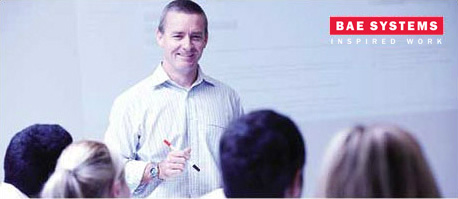 Managing large projects at BAE Systems Australia isn't for the faint-hearted. The challenges are varied, complex and testing. And they're different. Every day.
So when your ideas are listened to and you see them come to life, the experience is so much richer.
That works for me. Find out if it works for you.
Deputy Production Manager
Deputy Production Manager
Use your strong production knowledge on cutting edge technology defence projects
Offering inspired work within our Advanced Manufacturing business
Based in Edinburgh Parks, SA
Based at our head office in Edinburgh Parks, BAE Systems Advanced Manufacturing business manufactures defence products for a range of key programs and is involved in a number of unique technology development opportunities delivered via dedicated Advanced Technology teams. As a result of growth, we seek an experienced Deputy Production Manager.
As the Deputy Production Manager, you will be responsible for assisting the Advanced Manufacturing Production Manager to ensure that the technical, cost and schedule goals associated with assigned projects are achieved in accordance with the contractual and company requirements in order to deliver required business goals.
In terms of more specific responsibilities, you will:
Maintain all advanced manufacturing subcontracts

Coordinate project detailed planning activities in accordance with BAE Systems, Australia's Earned Value Measurement system including the development of the contract master schedule, the contract work breakdown structure and all cost account plans
Ensure that the Earned Value Measurement system is correctly applied to generate all required status reports and coordinate variance analysis and corrective action activities
Maintain all ongoing planning baselines
Review and approve all subcontractor planning documentation and status reports
Manage daily project financials
Manage all subcontractors to ensure adherence to contractual obligations
Act as the initial point of contact for communication between sub-contractors, suppliers, and BAE Systems Australia
Provide early warning of emerging risks or developments that may adversely impact the major sub-contracts
As the ideal applicant you will have:
Relevant experience in a defence related project or business management role
An understanding of cost account management and Earned Value Management (EVM) systems
A degree in Project Management or relevant experience
Exceptional communication and leadership skills
A can do attitude coupled with strong stakeholder relationship management skills
As Defence security clearance is required for this role, applicants must be Australian citizens and eligible to obtain and maintain appropriate clearance.
International Traffic in Arms Regulations (ITAR) are applicable and as such, your nationality may be a factor in determining your suitability for this role.
Applications should be addressed to: Lesley Mackman, Senior Recruitment Specialist
Please ensure you attach a current resume and copy of your relevant qualification(s) to your application. A cover letter is preferred.
At BAE Systems you will find support for training and development, competitive benefits and family friendly, flexible work practices in addition to a genuine commitment to diversity and inclusion.
Aboriginal and Torres Strait Islander people are encouraged to apply.
BAE Systems Australia employees are encouraged to refer others for employment in line with the conditions of the Employee Referral Scheme.
Further information regarding clearances is available at: https://careers.au.baesystems.com/opportunity.html
| | |
| --- | --- |
| | |