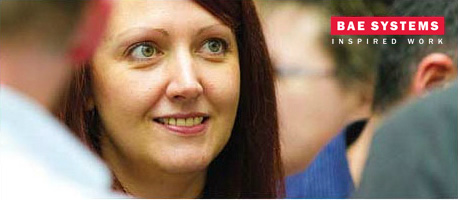 Working at BAE Systems Australia is a quick way to grow my career; different experiences, a variety of challenges and the chance to put my skills to the test.
However, the main reason it works for me is the lifestyle. It's friendly, flexible, accommodating and focused on my personal growth.
That works for me. Find out if it works for you.
HUMAN RESOURCES ADVISOR

• True HR generalist opportunity with a business partner focus
• Permanent full time opportunity
• Garden Island, Potts Point location with complimentary bus service to and from the CBD
BAE Systems Australia's core values of Trusted, Innovative and Bold underpin everything that we do. We are a global defence and security company with wide-ranging products and services to support and protect Australia's defence forces, as well as advanced electronics, security, information technology, and support services.  The Human Resources team at BAE Systems are integral to the delivery of this work.
Reporting to the Human Resources Manager and working closely with business leaders, you will utilise your generalist human resources expertise to help the maritime sustainment business achieve its commercial and strategic objectives.

In more specific terms, you will:
• Partner with line managers on operational and strategic human resources issues to optimise business performance
• Support business and resource planning; ensuring operational solutions meet the needs of the future, not just today and challenging the business to consistently raise organisational capability through individual and team development
• Reflect best practice in the delivery of human resources advice and solutions
• Manage industrial relations and employee relations issues effectively
• Support cyclical human resources activities  through communication with and support to line managers on the relevant processes, tools and approaches
• Develop and implement specific interventions to support the achievement of business capability plans
As an ideal applicant, you will have:
• A degree level qualification in human resources or similar
• Demonstrated commercial acumen
• Proven human resources generalist experience
• Demonstrated experience in managing/coordinating human resources projects
• Well-developed investigation and problem solving skills
• Excellent verbal and written communication skills with the ability to interact with and influence at all levels within the business
• A high level of self-motivation, organisational ability and a can-do attitude
As Defence security clearance is required for this role, applicants must be Australian citizens and eligible to obtain and maintain appropriate clearance.
At BAE Systems, we have a strong safety, health and environmental culture; employee safety and well-being is a top priority. We also maintain a genuine commitment to diversity and inclusion and to training and development, offer competitive benefits and enjoy a family friendly work place with flexible work practices.
Additional benefits at BAE Systems:
• Comprehensive paid parental leave and keeping in touch program
• Option to actively participate in community initiatives
• Financial, wellness and corporate partner programs
• Established reward and recognition program
• Eligibility to participate in our free Profit Share program
• A genuine commitment to Diversity and Inclusion
Applications should be addressed to: Leah Golias Senior Recruitment Specialist. Please ensure you attach a current resume and copy of your relevant qualification(s) to your application. A cover letter is preferred.
BAE Systems Australia employees are encouraged to refer others for employment in line with the conditions of the Employee Referral Scheme.  
| | |
| --- | --- |
| | |