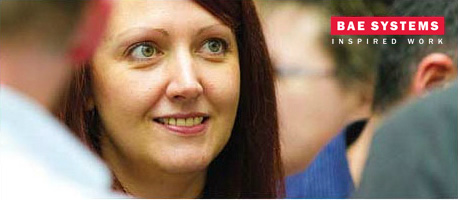 Working at BAE Systems Australia is a quick way to grow my career; different experiences, a variety of challenges and the chance to put my skills to the test.
However, the main reason it works for me is the lifestyle. It's friendly, flexible, accommodating and focused on my personal growth.
That works for me. Find out if it works for you.
Logistics and Inventory Analyst
• Join a dedicated and high performing team
• Flexible, diverse and inclusive culture
• Challenging career opportunity based in Newcastle, New South Wales
Our Training and Air Combat Support team based in Williamtown (Newcastle), New South Wales are seeking applications from an experience Logistics and Inventory Analysts in search of a challenging and diverse role, set within an innovative and performance driven culture.
As the Logistics and Inventory Analyst, you will report to the Logistics Manager, and will be responsible for developing and implementing improvements to the warehousing and distribution organisation and governance reporting.
Working within a highly cohesive team, you will:
• Perform inventory accounting and reporting for inventory and Defence supply customer accounts
• Develop and document warehousing and distribution improvements for the Hawk program
• Perform root cause analysis of logistics systems failures and develop solutions
• Develop supply system software tool and database improvements
• Develop definition for user specification, evaluation and implementation co-ordination of new inventory management systems, i.e.: barcoding, storage/retrieval, tolls, etc
To secure this rare opportunity that will enable you to hone your specialist skill set and leverage your career to the next level, you will need:
• Degree qualification in a Material Logistics Operation discipline or related discipline, and demonstrated experience in a complex material management environment
• Proficiency with material databases and enterprise resource and planning (ERP) tools
• Intermediate MS Office skills, including Word, Excel and PowerPoint
• Highly developed negotiation, communication and customer relation skills
• Well-developed self-management skills and a demonstrated ability to work under your own initiative, to deliver outputs to time, quality and cost
As Defence security clearance is required for this role, applicants must be Australian citizens and eligible to obtain and maintain appropriate clearance.
International Traffic in Arms Regulations (ITAR) are applicable and as such, your nationality may be a factor in determining your suitability for this role.
Applications should be addressed to: Sally Porter, HR Advisor – Recruitment and made on-line at www.baesystemscareers.com.au
Please ensure you attach a current resume and copy of your relevant qualification(s) to your application. A cover letter is preferred.
At BAE Systems, we have a strong safety, health and environmental culture; employee safety and well-being is a top priority. We also maintain a genuine commitment to diversity and inclusion and to training and development, offer competitive benefits and enjoy a family friendly work place with flexible work practices.
Aboriginal and Torres Strait Islander people are encouraged to apply.
BAE Systems Australia employees are encouraged to refer others for employment in line with the conditions of the Employee Referral Scheme.
Further information regarding clearances is available at: https://careers.au.baesystems.com/opportunity.html
| | |
| --- | --- |
| | |