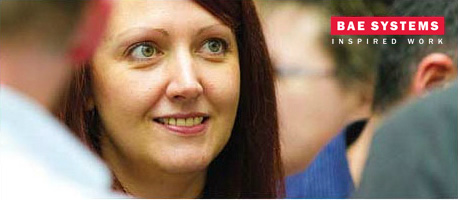 Working at BAE Systems Australia is a quick way to grow my career; different experiences, a variety of challenges and the chance to put my skills to the test.
However, the main reason it works for me is the lifestyle. It's friendly, flexible, accommodating and focused on my personal growth.
That works for me. Find out if it works for you.
Senior Organisational Development Specialist
• Help to improve organisational performance
• A fixed term role until the end of December 2017
• Based in Edinburgh Parks, SA
The Senior Organisational Development (OD) Specialist is accountable for the establishment, delivery, maintenance and continuous improvement of organisational development activities which assist the company to attract, develop and retain employees, whilst helping them to reach their full potential to improve organisational performance aligned to the company strategy.
In terms of more specific responsibilities, you will:
• Lead the analysis and development of the executive leadership program and customised learning solutions at a senior level across the business
• Support and advise on the development, delivery and evaluation of leadership programs and learning solutions below the executive level across the business
• Ensure learning solutions draw on best practice, are cost effective and align with the strategic direction of the company
• Understand the company strategy to ensure employee and leadership skills are developed to meet current and future business requirements
• Enhance the engagement of senior stakeholders across the business through frequent communication, influence and negotiation
• Understand the critical inter-relationship between all the people levers of change (e.g., culture, structure, process, reward), and uses this knowledge to align learning solutions
• Manage internal and external relationships to develop strong partnering relationships
• Actively partner with the HR community to advise and support their development
• Reinforce company messages around strategy, vision, values and total performance leadership through programs and customised learning solutions
• Build organisational capability through coaching executive and middle management leaders and contributing to the ongoing refinement of the coaching framework and processes
• Design and implement OD initiatives to build capability and drive culture change
As the ideal applicant you will have:
• A HR Synergistic LSI qualification (1 and 2)
• IECL (Institute of Executive Coaching and Leadership) Coaching accreditation
• Experience in designing leadership programs and in internal consulting
• The ability to manage senior stakeholders and assist them to convert their thinking
• Exceptional communication skills, the ability to deliver and to make quick decisions
Applications should be addressed to: Lesley Mackman, Senior Recruitment Specialist Please ensure you attach a current resume and copy of your relevant qualification(s) to your application. A cover letter is preferred.
At BAE Systems, we have a strong safety, health and environmental culture; employee safety and well-being is a top priority. We also maintain a genuine commitment to diversity and inclusion and to training and development, offer competitive benefits and enjoy a family friendly work place with flexible work practices.
Aboriginal and Torres Strait Islander people are encouraged to apply.
BAE Systems Australia employees are encouraged to refer others for employment in line with the conditions of the Employee Referral Scheme.
| | |
| --- | --- |
| | |