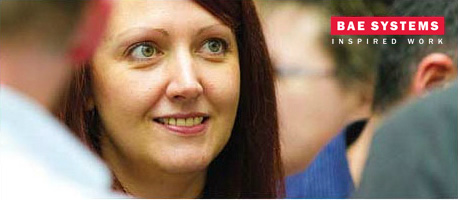 Working at BAE Systems Australia is a quick way to grow my career; different experiences, a variety of challenges and the chance to put my skills to the test.
However, the main reason it works for me is the lifestyle. It's friendly, flexible, accommodating and focused on my personal growth.
That works for me. Find out if it works for you.
Cross Domain Solutions, Pre-Sales Engineer
• Join the leading Defence industry organisation
• Utilise your skills as an SME
• Based in Canberra, ACT
As a result of growth, the Cross Domain Solutions team is seeking a dynamic Pre-Sales Engineer.
As the Pre Sales Engineer, you will be responsible for assisting in the development of BAE Systems' Cross Domain Solution business, in Australia and New Zealand, in:
• Aligning with our Sales and Marketing staff to best demonstrate that BAE Systems Cross Domain Solution products and services are the right technical fit for suitable opportunities
• Creating product and capability demonstrations
• Providing customer support in order to assist the sales team to qualify and clarify customer requirements and present final proposals
• Demonstrating as the technical SME in Canberra for internal stakeholders and customers, including telephone and email support. At times, this will include afterhours support.
• Developing, configuring and demonstrating the company's solutions in order to articulate the benefits and ROI of the solutions
• Developing of strong and positive relationships with clients at various levels. Build an extensive knowledge of client's operations in order to provide solutions
• Collaborating with BAE's Technical Authority and the CDS team to develop technical solutions and the preparation of tender responses, requests for information, requests for proposals and other formal documentation
As the ideal applicant you will have:
• Relevant Tertiary education, or equivalent, to equip the Pre Sales Engineer to engage in design activities
• Knowledge and understanding of how government and other large, complex organisations acquire technology solutions
• Experience of working with different levels of customer stakeholders, including IT and other decision makers
• Ability to work collaboratively within different teams and a track record of successful pre-sales engagements
• Project management to ensure successful solution delivery end-to-end
• RHCE or equivalent experience in Linux; CCNA or equivalent experience in Networking; Knowledge of HP Server hardware
As Defence security clearance is required for this role, applicants must be Australian citizens and eligible to obtain and maintain appropriate clearance.
International Traffic in Arms Regulations (ITAR) are applicable and as such, your nationality may be a factor in determining your suitability for this role.
Applications should be addressed to: Polly Buerano, Recruitment Specialist. Please ensure you attach a current resume and copy of your relevant qualification(s) to your application. A cover letter is preferred.
At BAE Systems, we have a strong safety, health and environmental culture; employee safety and well-being is a top priority. We also maintain a genuine commitment to diversity and inclusion and to training and development, offer competitive benefits and enjoy a family friendly work place with flexible work practices.
Aboriginal and Torres Strait Islander people are encouraged to apply.
BAE Systems Australia employees are encouraged to refer others for employment in line with the conditions of the Employee Referral Scheme.
Further information regarding clearances is available at: https://careers.au.baesystems.com/opportunity.html
| | |
| --- | --- |
| | |