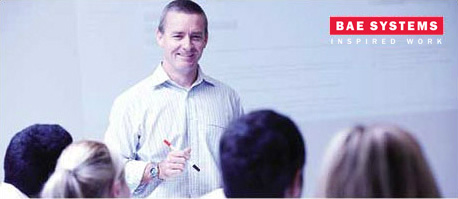 Managing large projects at BAE Systems Australia isn't for the faint-hearted. The challenges are varied, complex and testing. And they're different. Every day.
So when your ideas are listened to and you see them come to life, the experience is so much richer.
That works for me. Find out if it works for you.
Mechanical Project Engineer - Platform and Aviation
BAE Systems involvement in the Warship Asset Management Agreement (WAMA) includes asset management, platform engineering and integration support, and major refit and upgrade implementation across the ANZAC Class fleet.
We are currently seeking an experienced Project Engineer – Platform and Aviation to join our team. Reporting to the Project Engineering Manager, you will be responsible for developing engineering change proposals and providing engineering and technical advice on the ANZAC Class ship's systems.
You will be responsible for:
• Acting as the design acceptance representative for contracted engineering changes
• Developing, reviewing and progressing engineering project documentation including scoping documents and project implementation plans
• Coordinating internal reviews of engineering artefacts delivered for design reviews to ensure they satisfy contracted requirements and support the development of relevant documentation; this includes participation in design review meetings
• Providing assistance, liaison, technical advice and helpdesk support to stakeholders on Platform and Ship Aviation Systems, including In-Service Support aspects
• Revising ANZAC Class Systems Specification Aviation requirements and providing changes to the relevant stakeholders
• Reviewing cost and schedule performance of contracted tasks reported via monthly progress reports and re-baseline tasks as required
• Providing advice to improve Asset Management aspects such as maintenance and support practices or procedures with the aim to reduce overall Life Cycle costs
• Updating technical, financial and schedule information for assigned projects
• Identification of availability periods for installation of engineering change projects
• Developing and maintaining Aviation policies, plans and processes for ship's support systems, in conjunction with the Seaworthiness Group

As the ideal applicant you will have:
• Degree Qualification in Mechanical, Maritime or Aviation Engineering
• Professional development sufficient to attain recognition as a Chartered Professional Engineer (CPEng) with Engineers Australia
• Proven Mechanical systems engineering experience and ability to make sound engineering judgments with minimal supervision
• Strong written and verbal communication skills and ability to establish effective working relationships with Integrated Project Teams and external stakeholders
• Understanding of the Defence environment and Commonwealth processes highly desirable
• Intermediate knowledge in Microsoft Office Suite, particularly Excel, Word and Visio

A Defence security clearance is required for this role, therefore applicants must be Australian citizens and eligible to obtain and maintain appropriate clearance.
International Traffic in Arms Regulations (ITAR) is applicable and as such, your nationality may be a factor in determining your suitability for this role. Further information regarding clearances is available at: https://careers.au.baesystems.com/opportunity.html
Applications should be addressed to Sinead Monaghan – Recruitment Advisor by close of business Wednesday 19th July 2017. Please ensure you attach a current resume to your application. Whilst not essential, a cover letter is preferred.
At BAE Systems, we have a strong safety, health and environmental culture; employee safety and well-being is a top priority. We also maintain a genuine commitment to diversity and inclusion and to training and development, offer competitive benefits and enjoy a family friendly work place with flexible work practices.
Aboriginal and Torres Strait Islander people are encouraged to apply.
BAE Systems Australia employees are encouraged to refer others for employment in line with the conditions of the Employee Referral Scheme.
| | |
| --- | --- |
| | |