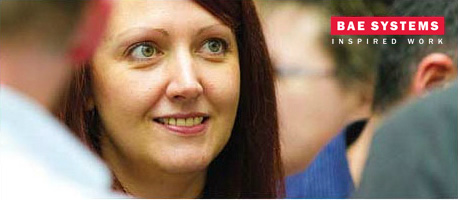 Working at BAE Systems Australia is a quick way to grow my career; different experiences, a variety of challenges and the chance to put my skills to the test.
However, the main reason it works for me is the lifestyle. It's friendly, flexible, accommodating and focused on my personal growth.
That works for me. Find out if it works for you.
Finance Analyst - Maintenance Support
BAE Systems involvement in the Warship Asset Management Agreement (WAMA) includes asset management, platform engineering and integration support, and major refit and upgrade implementation across the ANZAC Class fleet.
We are currently seeking an experienced Maintenance Finance Analyst to join our team. Reporting to the Maintenance Support Manager, you will be responsible for the day to day management of the budget whilst ensuring accurate accounting and reporting of all financial aspects for the Maintenance, Repair and Asset Readiness Group.
You will be responsible for:
• Managing the preparation and coordination of financial advice and data
• Preparing and ensuring completeness and accuracy of monthly management accounts, risk and opportunity reports, cash flow projections and other relevant information required for group reporting
• Providing support in dissemination and review of Monthly Project Reporting from Industry Partner's (IP's) acting as the point of contact for dispute resolution and ensuring validity of project related performance data supplied by the IP's
• Establishing internal process documents that align with the overarching WAMA framework
• Compiling and submitting availability operational forecast, budgeting information and reports for review
• Undertaking ad-hoc project reviews to ascertain performance and identify business improvement opportunities
• Providing financial expertise and oversight to assist in the development of project budgets
• Developing reporting procedures to monitor and report on Project financial performance
• Supporting the Program Managers in tracking and reporting task service budgets
As the ideal applicant you will have:
• Tertiary qualification in Commerce, Business or Finance
• Demonstrated experience in budget management, financial reporting and cost controls in a Government procurement or finance environment
• Experience working in an Alliance highly desirable
• Ability to establish effective working relationships within Integrated Project Teams and influence stakeholders in a way which generates efficiencies
• Advanced skills in MS Excel and Word
• Self-motivated and driven, with a desire to work in a highly autonomous role

A Defence security clearance is required for this role, therefore applicants must be Australian citizens and eligible to obtain and maintain appropriate clearance.
International Traffic in Arms Regulations (ITAR) is applicable and as such, your nationality may be a factor in determining your suitability for this role. Further information regarding clearances is available at: https://careers.au.baesystems.com/opportunity.html
Applications should be addressed to Sinead Monaghan – Recruitment Advisor by close of business Wednesday 19th July 2017. Please ensure you attach a current resume to your application. A cover letter is preferred.
At BAE Systems, we have a strong safety, health and environmental culture; employee safety and well-being is a top priority. We also maintain a genuine commitment to diversity and inclusion and to training and development, offer competitive benefits and enjoy a family friendly work place with flexible work practices.
Aboriginal and Torres Strait Islander people are encouraged to apply.
BAE Systems Australia employees are encouraged to refer others for employment in line with the conditions of the Employee Referral Scheme.
| | |
| --- | --- |
| | |