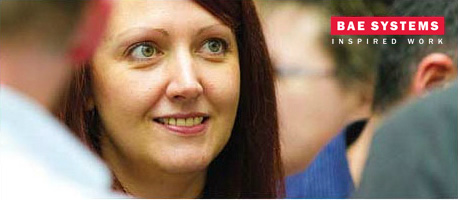 Working at BAE Systems Australia is a quick way to grow my career; different experiences, a variety of challenges and the chance to put my skills to the test.
However, the main reason it works for me is the lifestyle. It's friendly, flexible, accommodating and focused on my personal growth.
That works for me. Find out if it works for you.
Senior Advisor - Global Mobility
• Seeking an experienced Global Mobility specialist
• Bring your strong understanding of legislation and governance
• Based in either Edinburgh Parks, SA or Williamstown, Vic
We are excited to welcome applications for a specialist role in our head office team.  As the Senior Advisor, Global Mobility you will work as part of the Reward, Ethics, Mobility and Analytics team and be responsible for all aspects of global mobility for the Australia business.
In terms of more specific responsibilities, you will:
• Proactively manage all aspects of the assignment life cycle for BAE Systems Australia's globally mobile population
• Work with human resource business partners, business leaders and global mobility colleagues from across the global enterprise to advise on different mobility approaches and deliver a consistent and compliant service in line with global policies
• Consult with the business to design mobility packages, undertake assignment cost projections and advise on all aspects of process
• Coordination and management of outsourced services and providers including but not limited to immigration, relocation and tax
• Responsible for all aspects of governance and compliance including immigration, and coordination of end of financial year and tax compliance activities
• Act as a consistent point of contact for assignees throughout their assignment
• Keep up-to-date with and provide updates to the business on changes such as  immigration and tax that impact mobility operations
• Continuously improve existing processes, templates and systems
• Act as an escalation point for domestic mobility issues
• Develop an awareness of other activities undertaken within the reward team to assist at times of peak volume
 As the ideal applicant you will have:  
• Demonstrated experience in a global mobility role managing international assignees
• Experience with expatriate compensation methodologies
• An understanding of Australian income tax compliance requirements and implications
• The ability to work in a global team across time zones
• Excellent communication skills, with the ability to communicate with people from different levels across the organisation and to explain complex principles to employees
• A high level of attention to detail and accuracy and superior organisational abilities
Applications should be addressed to: Lesley Mackman, Senior Recruitment Specialist.
Please ensure you attach a current resume and copy of your relevant qualification(s) to your application. A cover letter is preferred.
At BAE Systems, we have a strong safety, health and environmental culture; employee safety and well-being is a top priority. We also maintain a genuine commitment to diversity and inclusion and to training and development, offer competitive benefits and enjoy a family friendly work place with flexible work practices.
Aboriginal and Torres Strait Islander people are encouraged to apply.
BAE Systems Australia employees are encouraged to refer others for employment in line with the conditions of the Employee Referral Scheme.
| | |
| --- | --- |
| | |