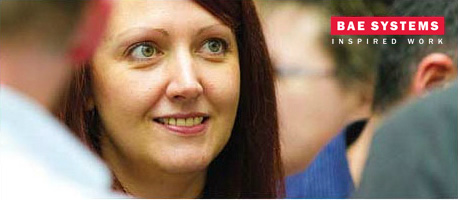 Working at BAE Systems Australia is a quick way to grow my career; different experiences, a variety of challenges and the chance to put my skills to the test.
However, the main reason it works for me is the lifestyle. It's friendly, flexible, accommodating and focused on my personal growth.
That works for me. Find out if it works for you.
Financial Accountant
• Great opportunity to work for a defence industry leader
• 6 month fixed term position
• Based in Edinburgh Parks, SA
Based in our head office, within our shared service environment and reporting to the General Ledger, Fixed Assets Team and Project Accounting  Lead, as the Financial Accountant, you will be accountable for ensuring accurate accounting and reporting of financial transactions, ensuring all company statutory reporting requirements are met. You will also assist with the implementation of the Finance Shared Services functional strategy.
More specifically, you will:
• Assist in managing the company's general ledger, fixed assets and project accounting processes and activities, ensuring they are streamlined, and implementing process improvements as applicable
• Assist in managing general ledger, fixed assets and project accounting  teams
• Manage the labour process ensuring all journals are processed and reconciliations completed on a timely basis
• Ensure that all general ledger, fixed assets and project accounting reconciliations  are completed each month in accordance with agreed timeframes • Address reconciling items with preparer of reconciliations, ensuring that reconciling items are not older than two months and are explainable
• Ensure that all transactions are processed into Oracle Financials within agreed timeframes
• Coordinate the annual Fixed Assets stock-take
• Manage the overall month end timetable, liaising with other stakeholders as to progress
• Ensure that all data relevant to the general ledger, fixed assets and project accounting is current on the company's Finance intranet site
• Prepare and maintain accurate reports in accordance with policies and procedures
• Assist internal and external auditors with queries at mid and year end
As the ideal applicant, you will have:
• A relevant degree qualification with CA/CPA certification (or be near to completion) combined with strong experience in a similar role
• Experience using integrated financial and or ERP systems
• Strong analytical and decision making skills
• An excellent understanding of governance and internal controls
• Exceptional communication and problem solving skills
Applications should be addressed to: Lesley Mackman, Senior Recruitment Specialist.
Please ensure you attach a current resume and copy of your relevant qualification(s) to your application. A cover letter is preferred.
Support for training and development, competitive benefits, a genuine focus on diversity and family friendly, flexible work practices are yours at BAE Systems Australia.
BAE Systems Australia employees are encouraged to refer others for employment in line with the conditions of the Employee Referral Scheme.
Further information regarding clearances is available at: https://careers.au.baesystems.com/opportunity.html
| | |
| --- | --- |
| | |