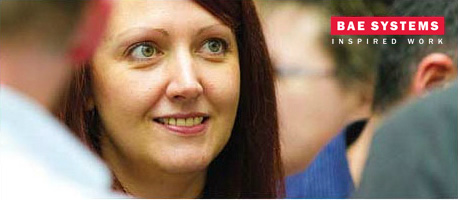 Working at BAE Systems Australia is a quick way to grow my career; different experiences, a variety of challenges and the chance to put my skills to the test.
However, the main reason it works for me is the lifestyle. It's friendly, flexible, accommodating and focused on my personal growth.
That works for me. Find out if it works for you.
Procurement Officer
Opportunity to join a global company
Permanent full time Procurement position
Sydney, NSW
BAE Systems Australia's Maritime Support Services business provides comprehensive through-life-support services for naval and marine ships and systems with sites in Sydney, Melbourne and Perth.
An exciting opportunity now exists for an experienced Procurement Officer to support large maintenance projects to join the team! This pivotal role is responsible for the establishment, placement and management of the appropriate contracting arrangements with capable suppliers to deliver the cost, schedule, quality and safety requirements of the business, in order to maximise value and minimise risk.
In more specific terms you will:
Evaluate and select suppliers in accordance with BAE Systems approved supplier evaluation process
Place approved purchase orders for stock items and repairs
Procure consumables and services in support of maintenance
Manage supplier lead times with the ability to expedite stock items and repairs to meet required delivery dates
Review supplier performance and providing input into the monthly supply chain performance reports
Liaise with subcontractors and suppliers to identify cost effective procurement processes that reduce overall life cycle costs
Identify supplier and subcontractor alternatives and improvements and obtain original equipment manufacturer data in support of cataloguing and codification services
Identify lead times and recommending induction efficiencies for repairs, in particular focusing on batch and shelf life requirements
As the ideal candidate, you will have:
A relevant qualification coupled with extensive procurement experience, ideally gained in a defence maritime sustainment industry
The ability to manage and prioritise your own activities to meet project schedules
Demonstrated ability to work both independently and collaboratively with engineers, technical officers and drafts people
Superior communication skills, both written and verbal, to be able to build and maintain relationships and negotiate effectively
A good working knowledge of MS Office suite and  Oracle  would be highly regarded
MILIS experience beneficial, but not necessary
To meet defence security requirements, applicants must be Australian citizens or eligible for citizenship.
At BAE Systems, we have a strong safety, health and environmental culture; employee safety and well-being is a top priority. We also maintain a genuine commitment to diversity and inclusion and to training and development, offer competitive benefits and enjoy a family friendly work place with flexible work practices.
Applications should be addressed to: Leah Golias Senior Recruitment Specialist.
Please ensure you attach a current resume and copy of your relevant qualification(s) to your application. A cover letter is preferred.

BAE Systems Australia employees are encouraged to refer others for employment in line with the conditions of the Employee Referral Scheme.
| | |
| --- | --- |
| | |