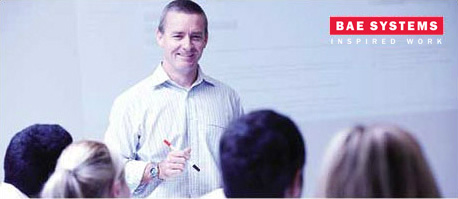 Managing large projects at BAE Systems Australia isn't for the faint-hearted. The challenges are varied, complex and testing. And they're different. Every day.
So when your ideas are listened to and you see them come to life, the experience is so much richer.
That works for me. Find out if it works for you.
Technical Officer
• Fly in Fly out to the Northern Territory
• Lifestyle and generous benefits are the reward
• Work in the Red Centre
• Unique and iconic defence project

BAE Systems maintains the JORN Over the Horizon Radar at two facilities near Alice Springs in the Northern Territory, part of a major defence surveillance network. The Mt. Everard receiver site is 40km from Alice Springs and the transmitter site, located in Gem Fields, is near the township of Harts Range, 160km from Alice Springs.
To meet the needs of our technical support teams in Alice Springs, applications are now sought for fly-in-fly-out (FIFO) Shift Technicians, ideally based in Adelaide and flying in and out of Alice Springs on an even time roster with accommodation provided whilst on rotation. These roles provide a fantastic opportunity to join BAE Systems, one of the largest systems, defence and aerospace companies in the world. Three roles are available.
The OTHR radar system consists of complex computer and nation-wide data communications networks, leading edge, in-house designed digital receivers, digital RF signal generators and precision timing systems as well as high power transmitters.
Successful applicants will be provided with extensive training to develop the skills required to carry out complex system testing and analysis, component level repairs and installations on these systems.
In these key roles you will be responsible for the performance of the maintenance functions that relate to the receiver or transmitter site and will demonstrate the ability to work within a team of personnel operating and maintaining a high frequency (HF) high power transmitter facility supporting new and existing equipment in a defence operational environment. More specifically you will:
• Carry out technical support for the radar
• Ensure technical specification is met via liaison with the responsible project or task engineer
• Perform bench and system level maintenance of all electronic equipment used in the radar and associated test jigs
• Perform planned maintenance on the radar at all levels
• Accurately record faults in the faults database
• Interface with various users as necessary to rectify radar faults
• Carry out rectification of deficiencies and defects within the receiver site
• Assist in technical investigations at site for technical hardware issues of the radar and associated systems
• Operate and perform operational level maintenance to all radar support and facilities equipment.
As an ideal applicant, you will have:
• A technical qualification as a tradesperson with strong relevant system maintenance experience down to component level
• A proven ability and experience in the maintenance of high power radio frequency (RF) and/or digital equipment
• The ability to work on a rotating shift roster and conduct a FIFO role
As Defence security clearance is required for these roles, applicants must be Australian citizens and eligible to obtain and maintain appropriate clearance.
International Traffic in Arms Regulations (ITAR) are applicable and as such, your nationality may be a factor in determining your suitability for this role.
Applications should be addressed to: Lesley Mackman, Senior HR Advisor
Please ensure you attach a current resume and copy of your relevant qualification(s) to your application. A cover letter is preferred.
Support for training and development, competitive benefits, a genuine focus on diversity and family friendly, flexible work practices are yours at BAE Systems Australia.
BAE Systems Australia employees are encouraged to refer others for employment in line with the conditions of the Employee Referral Scheme.
Further information regarding clearances is available at: https://careers.au.baesystems.com/opportunity.html
| | |
| --- | --- |
| | |