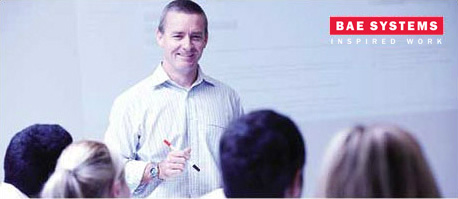 Managing large projects at BAE Systems Australia isn't for the faint-hearted. The challenges are varied, complex and testing. And they're different. Every day.
So when your ideas are listened to and you see them come to life, the experience is so much richer.
That works for me. Find out if it works for you.
Spares Planner
• Join a dedicated and high performing team
• Flexible, diverse and inclusive culture
• Challenging career opportunity based in Newcastle, New South Wales
Our Training and Air Combat Support team based in Williamtown (Newcastle), New South Wales are seeking applications from technical personnel in search of a challenging and diverse role, set within an innovative and performance driven culture.
Only two hours' drive north of Sydney, Newcastle is situated on the door step of the stunning Hunter Valley wine country, beautiful Port Stephens and the expansive Lake Macquarie. Newcastle offers a robust industrial economy with a diverse mix of agriculture, arts and natural attractions. With all the benefits or a large city but with the friendliness of a relaxed regional town you will achieve a true work/life balance.
Secure career longevity and the opportunity to work for one of Australia's largest defence contractors and leading employers of choice by joining our Training and Air Combat Support team.
Within a team environment, the Spares Requirements Planner will report to the Spares Planning Manager, and will be responsible for performing planning, management and identification of aircraft spares to support operational and deeper maintenance aircraft, to ensure the availability of those items in support of scheduled flying.
Working within a highly cohesive team, you will have the responsibility of:
• Identification of and recommendation for spares usage on the Lead-In Fighter aircraft
• Perform planning, and implementation of modification and special technical instructions (STI's) return to work programs
• Prepare non-conformance and unsatisfactory condition reports
• Provide support to deeper maintenance personnel in Williamtown (NSW) and Pearce (WA), on related sparing issues
• Liaise directly with operational maintenance spares forecasting
• Perform spares scaling/quantification analysis
• Support the cost account manager in managing the spares budget
• Assembly of Modification/STI kits when required
To secure this rare opportunity that will enable you to hone your specialist skill set and leverage your career to the next level, you will need:
• Substantial experience in aircraft systems, equipment repair and maintenance, maintenance planning and fleet management, along with an Associate Diploma in Aircraft Maintenance Engineering
• Intermediate/advanced IT literacy – including MS Word and Excel, and the ability to collate and manipulate data from a number of sources
• Ability to quickly acquire an understanding of aircraft maintenance operations and support in a contracted environment
• Excellent planning, communication and influencing skills
As Defence security clearance is required for this role, applicants must be Australian citizens and eligible to obtain and maintain appropriate clearance.
International Traffic in Arms Regulations (ITAR) is applicable and as such, your nationality may be a factor in determining your suitability for this role.
Applications should be addressed to Sally Porter, HR Advisor – Recruitment and made on-line at www.baesystemscareers.com.au
Please ensure you attach a current resume and copy of your relevant qualification(s) to your application and a cover letter detailing your position of interest.
Support for training and development, competitive benefits, a genuine focus on diversity and family friendly, flexible work practices are yours at BAE Systems Australia.
Aboriginal and Torres Strait Islander people are encouraged to apply.
BAE Systems Australia employees are encouraged to refer others for employment in line with the conditions of the Employee Referral Scheme.
Further information regarding clearances is available at: https://careers.au.baesystems.com/opportunity.html

| | |
| --- | --- |
| | |