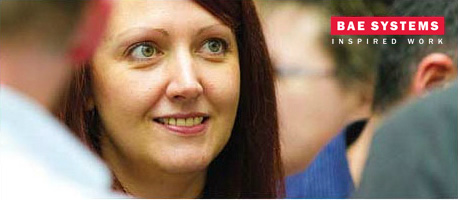 Working at BAE Systems Australia is a quick way to grow my career; different experiences, a variety of challenges and the chance to put my skills to the test.
However, the main reason it works for me is the lifestyle. It's friendly, flexible, accommodating and focused on my personal growth.
That works for me. Find out if it works for you.
Instructor - Aircraft Life Support
• Join the Australian Defence industry leader
• Change of pace with a relaxed lifestyle in Wagga Wagga, New South Wales
• Both full time and casual positions available
BAE Systems Australia offers a leading-edge aviation technical training capability for the Australian Defence Force.
The Defence Aeroskills Training Academy (DATA) deliver aviation trade training to the Australian Defence Force. DATA will provide you with the opportunity to contribute in the delivery of aviation instruction to the future of the Australian Defence Force aviation trades people.
Applications are now sought from aircraft life support instructors to join the Defence Aeroskills Training Academy to provide first class technical training to Australia's Army, Navy and Air Force. This role offers an exceptional hourly rate and five (5) weeks annual leave per year.
Working within a highly cohesive team, this role will provide you the opportunity to:
• Undertake facilitation and delivery of training activities
• Undertake supervision within a simulated working environment
• Provide specialisation skills and advice to support Aviation Technical Training
• Develop and maintain relationships with the relevant customer, Government and industry partners
• Design and develop training solutions and documentation, to ensure that the outputs produced meet all stakeholder requirements
• Maintain accurate electronic and hard copy records of training documentation
• Guide and mentor Defence trainees in best practice within the aviation environment
Your Aviation Technical Training experience will be supported by your:
• Demonstrated industry experience as a qualified Aircraft Life Support Aircraft Maintenance Engineer with a current Certificate III Aeroskills (ALS) or equivalent
• Certificate IV Training and Assessment (TAE40110), although consideration will be given to those in the process of gaining this qualification
• Experience in a technical training discipline with current demonstrated experience in the development of adult learning environments
• A good understanding of, and experience with MILIS; will be of advantage for the successful applicant
• Demonstrated commitment to the Australian Defence Force culture and ability to mentor students
• Ability to provide leadership to individuals and teams on training needs analysis, development and delivery
• Ability to use and adapt written and verbal communication skills to suit a variety of difference audiences
As a Defence security clearance is required for this role, applicants must be Australian citizens and eligible to obtain and maintain appropriate clearance.
International Traffic in Arms Regulations (ITAR) are applicable and as such, your nationality may be a factor in determining your suitability for this role.
Applications should be addressed to Sally Porter, HR Advisor – Recruitment and made on-line at www.baesystemscareers.com.au
Please ensure you attach a current resume and copy of your relevant qualification(s) to your application and a cover letter detailing your position of interest.
Support for training and development, competitive benefits, a genuine focus on diversity and family friendly, flexible work practices are yours at BAE Systems Australia.
Aboriginal and Torres Strait Islander people are encouraged to apply.
BAE Systems Australia employees are encouraged to refer others for employment in line with the conditions of the Employee Referral Scheme.

Further information regarding clearances is available at: https://careers.au.baesystems.com/opportunity.html

| | |
| --- | --- |
| | |